Semi Guided Whitetail Hunts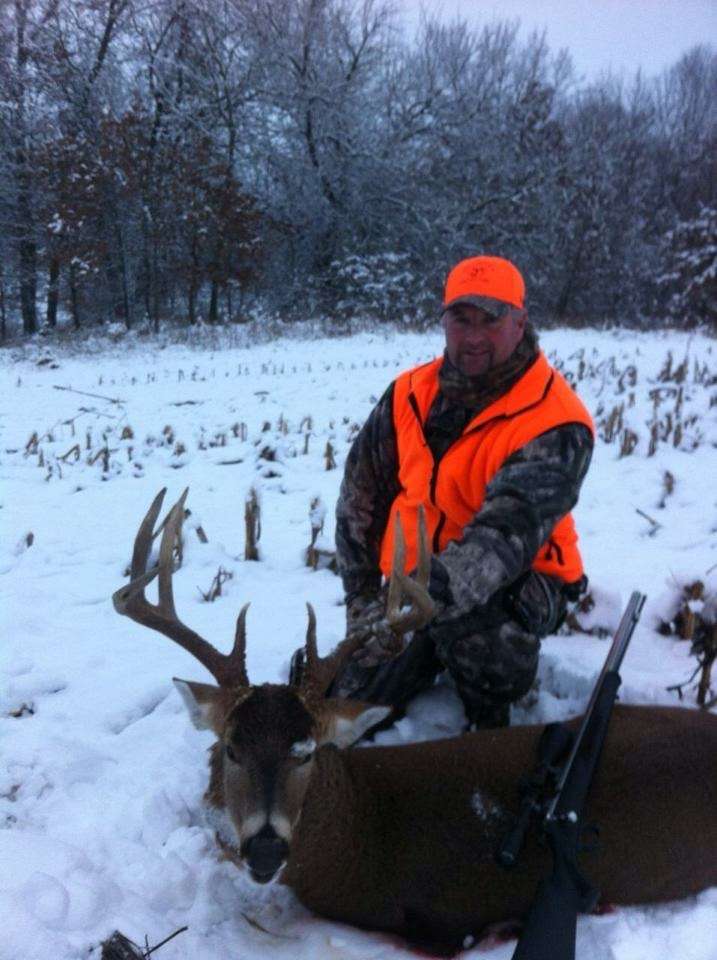 We offer one of the best semi-guided hunts in the county. We cover each farm with lots of lock-on, ladder stands, and ground blinds. Each farm is set up for bow and firearm hunts. Food plots are used on most farms to recruit deer and keep them on our farms. When you arrive we go over maps and entry points and discuss stand options. I like to discuss each day what each client is seeing and relocate you if possible. I like to answer questions if you have any and try to make every second count.
For this hunt, clients are welcome to bring their own stand and move to a new location if necessary. West Central Outfitters will track and remove all deer. A facility to cape and quarter your deer is available with this hunt. All our hunts include lodging, which is very comfortable and each one is fully furnished with full kitchens, washer/dryer, and linens. Group rates are available for this hunt also.
We look forward to hearing from you soon!